Welcome – We love our business partners! Not only do they make our events more fun, they provide invaluable training and solutions to problems counties face each day. The fees paid by vendors greatly subsidize the cost of our conferences each year, keeping them below industry standards which of course is great for limited county budgets.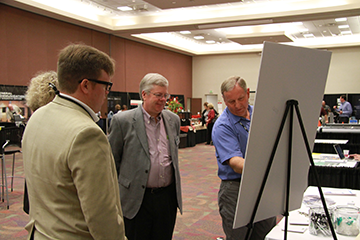 If you have any questions about exhibiting, sponsoring or other ways you can participate as a marketer with Utah Association of Counties, please contact Brandy Grace, Chief Operating Officer at 801-265-1331 or by e-mail at brandy@uacnet.org
Conference Notices
We also invite you to join our conference notifications list. We send out notices of when registration to our conferences open only a few times a year. Click here and you can join this list and also our weekly newsletter list on our main website, bottom right corner.